By Augustine Ehikioya
In order to effectively meet its mandate, the Force Commander of the Multinational Joint Task Force (MNJTF), Major General Ibrahim Sallau Ali, has sought for more support for the task force.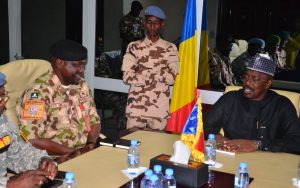 He made the call when he paid a courtesy visit to the Chadian Minister of Defence, General Yaya Brahim Daoud at the Ministry of Defence, N'djamena – Chad on Wednesday 16 August, 2023.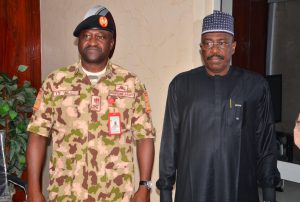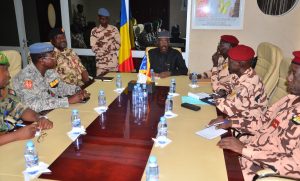 A statement by the Military Public Information Officer – N'djamena,
Lieutenant Colonel, Abubakar Abdullahi, and made available to Security Watch Africa (SWA), said "Major General Ali expressed his appreciation for the Chadian government's support to the MNJTF.
"He lauded the bravery of the officers and men of the Chadian armed forces, whose contributions since 2015 have been supportive in the fight against Boko Haram.
"Noting the significant inroads made so far, the Force Commander stressed the need for increased support to sustain the momentum in combating the insurgent groups.
"He commended the commitment of Chad and other troops contributing countries, which enhanced the MNJTF's efficacy significantly."
In his response, General Daoud, according to the statement, acknowledged the challenges on ground.
He reminded the Force Commander that the "work is not easy but generals always have solutions."
"Nevertheless, with optimism, he pledged his continued support to the MNJTF. Insisting that Major General Ali could "always count on his support."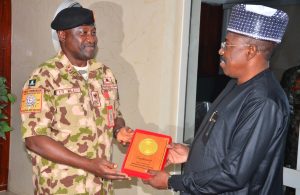 The statement said General Daoud charged the troops to remain vigilant, so as to prevent the enemy from exploiting any political situation in neighboring countries to their advantage.