By Augustine Ehikioya
To assess situation on ground, the Force Commander of the Multinational Joint Task Force (MNJTF), Major General Ibrahim Sallau Ali has paid a maiden familiarisation visit to Sector 2 in Bagasola, Chad.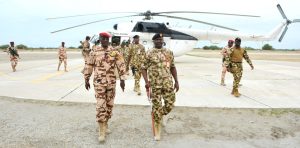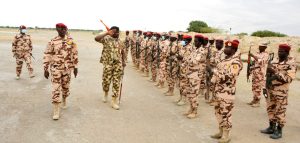 The visit took place on Wednesday 2nd of August, 2023.
During the visit, Security Watch Africa (SWA) gathered that Major General Ali "commended the troops for the successes recorded in stabilizing the Lake Chad region."
He emphasized that the MNJTF will not rest till it clears remnants of terrorists from Lake Chad Islands known as "Tumbums".
He therefore urged the sector not to relent until that objective is achieved.
In his remark, the Commander Sector 2, Major General Mahamat Yousouf Itno, assured the Force Commander of his total cooperation in the ongoing operations.
Major General Itno expressed his commitment to "working closely with other troops contributing countries to achieve lasting peace and security in the region."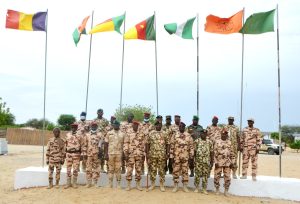 The Force Commander's visit to Sector 2 served as an opportunity to assess the progress made by the troops in combating terrorism and strategizing for way forward.
Major General Ali encouraged the troops to remain resolute in their efforts and emphasized the importance of unity among the multinational forces in achieving their common goal.