By Augustine Ehikioya
To boost capacity of troops, the Force Commander, Multinational Joint Task Force (MNJTF), Major General Ibrahim Sallau Ali has declared open a training on preventing and countering violent extremism.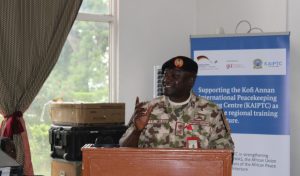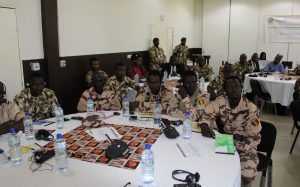 A statement by the Military Public Information Officer – N'djamena, Lieutenant Colonel, Abubakar Abdullahi, and made available to Security Watch Africa (SWA), said the event took place in N'djamena.
It reads "In his remarks, Maj Gen Ali emphasized the importance of this training in equipping participants with the necessary knowledge and skills to prevent violent extremism in the MNJTF Area of Operation.
"He expressed his gratitude to the Kofi Anan International Peacekeeping Training Centre (KAIPKTC) and other partners for their support in organizing the training.
"In his address, Maj Gen Richard Addo Gyane, Commandant of the KAIPKTC, spoke on behalf of the training center.
"He highlighted that the surge in terrorism activities in the Sahel region is largely driven by violent extremism. As a result, it is essential to train security stakeholders across the region to effectively counter this threat.
"The training program aims to address this issue by providing troops from all sectors of MNJTF with the necessary tools to combat violent extremism.
"This training comes at a time when the MNJTF is actively engaged in efforts to maintain peace and security in the region.
"It will enhance the capacity of the participating troops to identify and prevent acts of violent extremism, ultimately contributing to the overall stability of the region," it stated.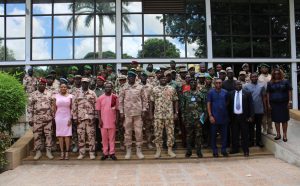 The statement noted that the training program will cover various aspects of countering violent extremism, including intelligence gathering, community engagement, and the promotion of peace and tolerance.