By Augustine Ehikioya
With the current state of investment in security, the Director of Public Relations and Information of the Nigerian Air Force (NAF), Air Commodore Edward Gabkwet, said that the Nigeria Military is up to task and will deliver on its mandates.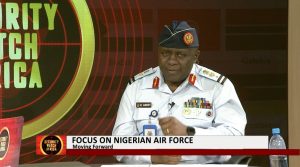 According to him, the several platforms received by NAF are being deployed to effectively ensure safety of Nigeria and her citizens.
He spoke at the weekend during Security Watch Africa (SWA) programme on Africa Independent Television (AIT).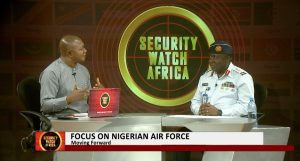 The discussion was on 'Focus on Nigerian Air Force: Moving Forward'
He said "These machines are delivering. But the honest truth is can the military end the war against terrorism and insurgency. Absolutely no.
"They can only take care of barely 30 percent of the problem. What are the underlying issues there? Whose responsibility is it to address these issues. I think that is where Nigerians should concentrate on.
"As far as the military is concerned we are up to task and we are delivering and we are making sure we achieve our mandates," he said.
The NAF Spokesman also maintained that Nigeria has not really started spending much on security.
No amount, he said, is too much to be invested in security of any Nation.
Calling for security to be given top priority every time, he pointed out that it is very critical for the existence, well-being and businesses of any Nation and her citizens.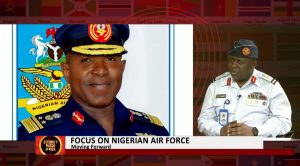 Asked how prepared the new Chief of the Air Staff, Air Vice Marshall Hasan Bala Abubakar is for the new role, he said that he has been apparently prepared for the new role right from the beginning of his career.
The background and training of the new CAS, he said, has made him a fitting square peg in a square hole.
On how prepared and equipped is the NAF, he said that the NAF has never had it so good like in the last seven to eight years.
Noting that NAF has received several platforms in the past 8 years, he said that it will still receive about 51 platforms before end of year 2023.
Nigerian Air Force recruitment drive, he said, has also been improved to get enough manpower to defend the country.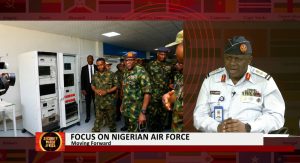 The Air Force commands, according to him, has also been expanded from four commands to six commands, showing that the Air Force is growing.
"The capability is there and the set of Service Chiefs we have today, I tell you we wouldn't have had a better set of people to lead the Armed Forces."
According to him, it's just a matter of time before tangible results will be seen on ground.
Declaring that Nigerians are in for better days, he said they should expect three times NAF's synergy with other security agencies than what was experienced under the last set of Service Chiefs.
Speaking on why some Nigeria's fighter jets crash, he said that the statistics in the last seven years have shown that NAF has not experienced too much plane crashes.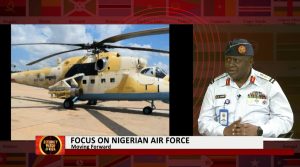 According to him, the crashes are averagely 0.87 percentage annually in the past eight years.
The Spokesman also pointed out that accidents can not be completely ruled out in an active Air Force like in Nigeria, America, South Africa and Egypt
Such accidents, he said, could be caused by human error, by weather conditions, mechanical faults or act of God.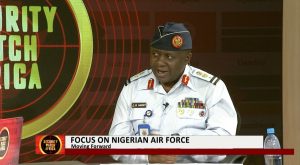 He urged Nigerians to really be patience with the Nigerian Air Force and also continue to appreciate the troops who fly day and nights and sacrificing their lives to safeguard the Nation.