By Augustine Ehikioya
Baring his mind, a Security Consultant, Sir Chikwe Udensi, has declared that there is no professionalism in the current Nigeria Police Force (NPF).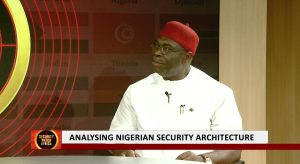 Noting that everyone is just performing the same general duties, Sir Udensi, who is also a consultant to the NPF, said the situation in the Police Force is substandard.
According to him, modern trend demands specialization for the officers and men of the NPF in order to be able to handle a particular part of the different aspect of policing.
The Security Consultant gave his views on Saturday while speaking on Security Watch Africa (SWA) programme on the Africa Independent Television (AIT).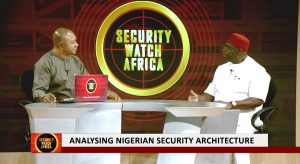 The topic of the discussion was "Analysing Nigerian Security Architecture."
He said "There is no professionalism in the Nigeria Police. What we have is general police. In today's technology, we must have professionals in different areas.
"There is a need for us to have specialists. We must make sure our NPF is professionally structured. One person cannot do all the jobs. No one Divisional Police Officer can run a division," he added.
He said the issue of professionalism should be handled before decision is taken to increase the workforce.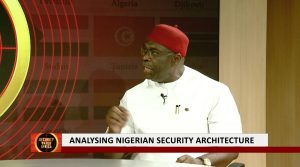 Sir Udensi also said that the Nigeria Police Force cannot effectively performance its lead security agency role without fixed tenure for the office of the Inspector General of Police (IGP).
He proposed a minimum of 6-year tenure for any IGP, with 4 years to be given at the first instance.
This, he said, will allow IGPs to effectively implement their programmes towards proactively tackling security challenges in the country.
Disclosing that he already suggested the need for a tenure for the IGP during the review of the Police Act, he however said, that that aspect of his input was killed.
He said "If we do not give the IGP four good years at the first instant, we can't get anywhere. Let him have a tenure so that he can plan and execute his programmes."
As a way forward, he called for amendment of the 1999 Constitution of Nigeria to give IGP minimum of 6 years tenure, noting that the Constitution is superior to the Police Act.
Sir Udensi also backed the appointment of Nuhu Ribadu as the National Security Adviser (NSA), stressing that he has the capacity to deliver.
Stressing that security architecture in the country has a lot of problems, he said, "We are happy we have a new government. We hope they will listen. There is no economic development without security. If there is no synergy in the security architecture, there is a lot of problem.
"Nuhu Ribadu has the capacity to create change. If the security agencies are not talking to each other, there will still be problem," he stated.
This discussion can be watched on Security Watch Africa channel on www.youtube.com