By Augustine Ehikioya
Worried by what it described as fake news, the Nigerian Army (NA) said there is no planned operation for Benue, Taraba, Plateau, and Kogi States.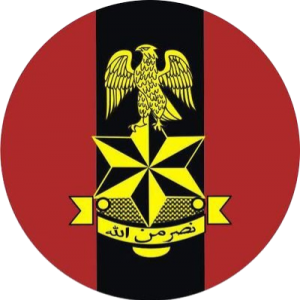 Stressing that the letter-headed paper used for the misleading message press statement was fake, it blamed fifth columnists for the story.
A statement by the Director Army Public Relations, Brigadier General, Onyema Nwachukwu, and made available to Security Watch Africa (SWA), has disclosed this.
It said "The Nigerian Army (NA) has noted with utmost concern the deliberate and concerted efforts by some fifth columnists who want to mislead the public by disseminating inaccurate and false publication purported to have emanated from Nigerian Defence Headquarters of an impending operation to be conducted in Benue, Taraba , Plateau and Kogi States.
'Without any ambivalence, the general public is to please note that the information conveyed in the said document is outright falsehood calculated to spread fake news in an effort to create undue tension and undermine the NA in the discharge of its constitutional roles.
"A close scrutiny of the fake press release with a fake Army letter head indicates a non-existent nomenclature in the Armed Forces of Nigeria (AFN), which is "THE NIGERIA DEFENCE HEADQUARTERS ABUJA SECTOR (1) OPERATION WHIRL STROKE" .
"Additionally, there is no such appointment as General Operation Commander in the Armed Forces of Nigeria establishments.
"Furthermore, the fake press release was riddled with syntax, grammatical and spelling errors which are not in dissonance with NA Press statements."
The statement added "It is important to unequivocally state that the NA, a staunch defender of Nigeria's sovereignty has over time maintained robust civil-military relations with the good people of Benue, Taraba, Plateau and Kogi States.
"It is therefore untoward that the mischief makers could attempt to ruin the highly valued relationship with their intent for extra judicial killing in the course of conducting the purported operations."
The NA, it said, has always sustained the flow of information to the general public whenever the need arises through appropriate media channels.
"Considering the damage that this misinformation could do to the members of the public, the NA wishes to warn all unscrupulous persons or groups employing misinformation to aggravate insecurity in the country to desist from the practice of spreading unauthorized information on behalf of the NA, but join other well-meaning and law-abiding citizens to support the NA in countering terrorism, insurgency, banditry and other forms of criminality in the country" it said