By Augustine Ehikioya
Towards better welfare for personnel, the Chief of Army Staff (COAS), Lieutenant General Taoreed Lagbaja has approved the construction of a new and benefiting Headquarters edifice for the Nigerian Army Armoured Corps at Obienu Barracks, Bauchi State.
This is part of his Sound Administration and Operational Effectiveness, which is in turn part of his cardinal point of Command Philosophy.
The COAS since assumption of office is said to be putting measures in place to ensure combat readiness and boost the welfare of Nigerian Army (NA) troops.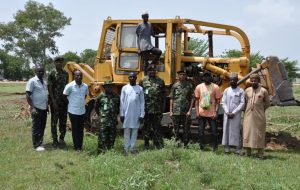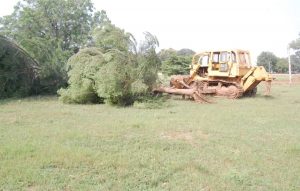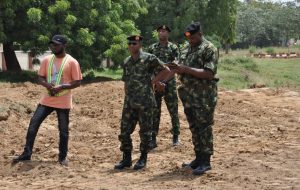 Security Watch Africa (SWA) also gathered on Friday that in a brief ceremony to commence construction activities at the site of the project as approved by the Chief of Army Staff, Lieutenant General Taoreed Lagbaja, the Commander Nigerian Army Armoured Corps, Major General Mohammed Sani Ahmed thanked the Chief of Army Staff for his generosity and innovations towards the approval of the project; while he also promised that the "Nigerian Army Armoured Corps will always play its key role as the Combat Arm of Decision Making."
He also believed that the project would serve as a morale booster to the officers and soldiers of the corps.
The project engineer of MS ZAHEERA multi-project LTD, Architect Abubakar Dauda gave the assurance that the project will be completed within the time frame of six months.
He further promised that the project would be executed meticulously and would make use of the best building materials in line with the best global standards.
Architect Abubakar also thanked the Army Headquarters for the prompt release of the needed funds as requested.
In attendance were, the Chief of Staff, Headquarters Nigerian Army Armoured Corps, Brigadier General AGL Haruna, Deputy Chief of Staff Logistics, Lieutenant Colonel LJ Asuquo, Representatives of MS ZAHEERA Multi-Project LTD.