By Augustine Ehikioya
Worried by the increasing knockdown of patrol operatives of the Federal Road Safety Corps (FRSC), the Corps Marshal, Dauda Ali Biu, has mourned the deceased officers.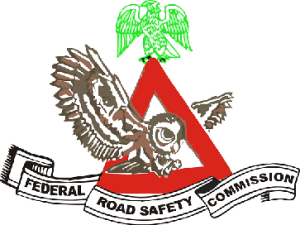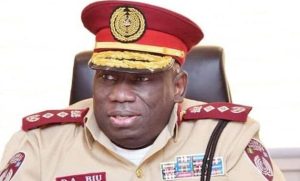 He also commiserated with members of their families.
With the rising cases, the Corps Marshal also called for caution among patrol operatives while discharging their duties.
This was contained in a statement issued by the Corps Public Education Officer, FRSC Headquarters, Abuja, Assistant Corps Marshal, Bisi Kazeem. It was made available to Security Watch Africa (SWA).
It said "Arising from the unfortunate road traffic crash that occured in Lagos and Kaduna States where operatives of the Corps were ruthlessly killed while on active service to the nation, the Corps Marshal, Federal Road Safety Corps, Dauda Ali Biu has sent his heartfelt condolences to the families of the deceased, on behalf of the Management and the entire staff of the Corps, over the sudden demise of the operatives.
"The deceased staff, a Deputy Chief Road Marshal Assistant (DCRMA) A Ajomole was diligently carrying out lawful patrol duties at Iganmu Bridge, in Orile, Lagos State on 16 September, 2023 at exactly 1416hrs on the day the sad event happened. While Road Marshal Assistant I (RMA I) Hamidu Idris detailed on patrol activities in Dutse Outpost, Doka Local Government Area of Kaduna State on 12 September, 2023 at exactly 0915hrs
"Crash investigation reports revealed that on the said day of the Lagos crash, late Ajomole was attending to an offender who drove a Cabstar (Lagos Taxi), when suddenly, a Mack truck conveying a container lost control and hit the Cabstar he was attending to. The impact of the crash on the Cabstar forced the operative to hit his head on a stationary tanker parked by the roadside and died on the spot.
"On the other hand, Hamisu was on his way to impound an arrested offenders' vehicle, when the driver pushed him out of the vehicle, and hit his head on a stone; a situation that led to his untimely death.
"As a result of the rising spate of these unfortunate incidents involving the deceased and others who faced similar fate in recent times, Dauda Biu also reiterated his call for caution amongst patrol operatives in the discharge of their duties.
"He also used the opportunity to warn drivers of all categories of vehicles to observe all traffic rules and regulations as well as avoid bad road use behaviours that trigger crashes on our roads" the statement added.