By Augustine Ehikioya
To wipe out terrorism in the country, the Air Component of Operation HADIN KAI (OPHK), in the early hours of 14 October, 2023, carried out air interdiction missions in Borno State at a newly identified terrorists' hideout at Bukar Meram, near the Lake Chad region.
The strikes, which resulted in neutralization of 'several' terrorists, took place after it was established that recent relocation of terrorists from Suwa to Bukar Meram general area was with the likely intent for possible resurgence of attacks on ground troops and innocent civilians.
A statement by the Director of Public Relations and Information, Nigerian Air Force, Air Commodore, Edward Gabkwet, and made available to Security Watch Africa (SWA), also said that the stream of air strikes by the Air Components of the various operating theatres with devastating outcome on terrorists and their enclaves have continued unabated across the country.
It reads "Consequently, air strikes were authorized at the location in Bukar Meram to decimate the terrorists. Feedback received after the strikes revealed the expected outcome was achieved as several terrorists were neutralized while over 40 motorcycles and 6 gun trucks were destroyed, thereby degrading their ability to attack ground troops as well as innocent Nigerians.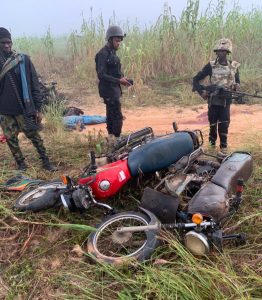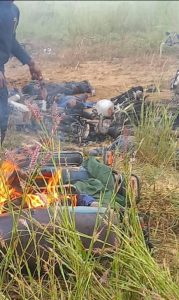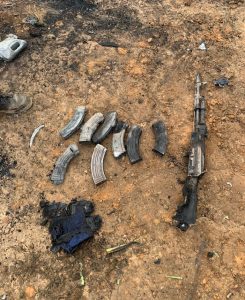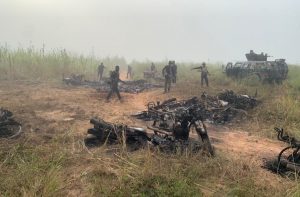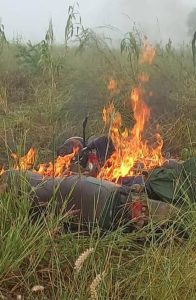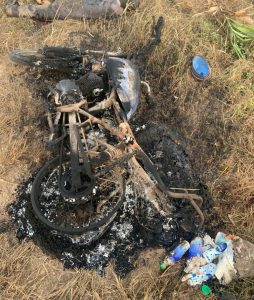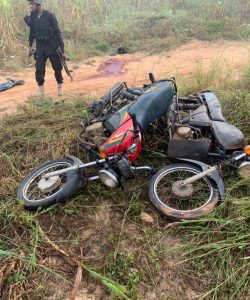 "Recall that similar strikes on terrorists were carried out in the early hours of 11 October, 2023 by the Air Component of Operation HADARIN DAJI around Sangeko axis of Maru Local Government Area of Zamfara State.
"The terrorists, who were in a convoy of about 70 motorcycles on the road track leading from Kabaro towards Sangeko, were subsequently engaged with several neutralized, their motorcycles destroyed, and others injured.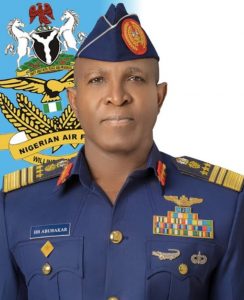 The Chief of the Air Staff, Air Marshal Hasan Abubakar, the statement said, has since commended the professionalism and dedication of the Air Components in ensuring that terrorists' ability to move at will, while causing mayhem on innocent, law-abiding citizens is curtailed to the barest minimum.
According to him, "Your efforts and support to the ground troops is commendable. Stay focused and do not be complacent as we must continue to give our citizens the confidence they deserve to thrive."