By Augustine Ehikioya
Worried by media reports, the Nigeria Police Force (NPF) has commented on recent allegations made by some media platforms alleging the involvement of the Inspector General of Police and other Senior Officers in the sharing of monies recovered in the course of an investigation.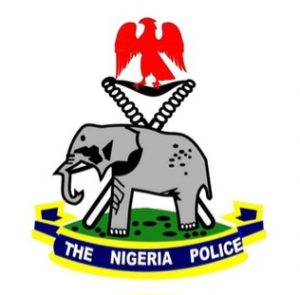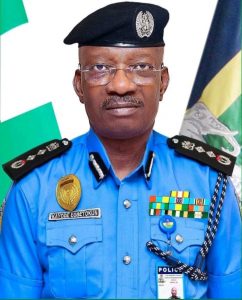 To get to the root of the matter, the NPF said it is committed to conducting a thorough and transparent probe.
This was revealed in a statement by the Force Public Relations Officer, Force Headquarters, Abuja, ACP Olumuyiwa Adejobi and made available to Security Watch Africa (SWA).
It said "The Force views these allegations seriously, and we are committed to conducting a thorough and transparent investigation into the matter.
"To ensure that our investigation is comprehensive and unbiased, the complainant who has made these claims is hereby urged to contact the Force Public Relations Officer as we request your cooperation and any relevant information regarding the matter.
"We encourage you to reach out to the FPRO directly via phone at 08037168147. Additionally, we invite anyone else with information, including the blogger, Diamond Dietanuru Osakorigho of Pararan Mock News, who went ahead to attack the IGP's personality using abusive words on social media platforms without bothering to make findings and verify issues on the incident in Rivers State Police Command."
The IGP, the statement said, which was unaware of the extant case, has tasked the IGP Monitoring Unit with "carrying out indepth investigations into the allegations as well as the case which gave rise to the allegations so as to determine the culpability or otherwise of all parties involved."
It added "Furthermore, we would like to seize this opportunity to advise the public about the activities of fraudulent individuals who attempt to exploit the reputation of the Inspector General of Police and other Senior Officers for personal gains.
"We strongly urge members of the public to exercise caution and verify the authenticity of any individual claiming to represent Senior Police Officers in any unwholesome venture.
"In its commitment to ensuring transparency, some individuals who indulge in these fraudulent acts have been arrested and prosecuted.
"Our zero tolerance and spirited efforts to kick against these criminal acts, either from the members of the public or service officers, are paying off and evident."
The statement also warned the public to be wary of anyone, including police officers, who claim to be acting as an agent for the IGP or any senior Police officer for any suspicious or fraudulent activity.
"We urge you to report such smart moves immediately to the NPF and the Force Public Relations Officer or the Complaint Response Unit (CRU) desk in any state of the Federation.
"The Nigeria Police Force appreciates your cooperation and assistance in helping us ensure a fair and just investigation. Together, we can maintain the trust and confidence of the public in the Nigeria Police Force," it stated.