By Augustine Ehikioya
Towards countering terrorism, the Nigerian Army and its Turkish counterpart have pledged to strengthen bilateral relations through their Defence Industrial Corporations.
This was made public on Thursday 19 October, 2023, when the Turkish Ambassador to Nigeria, Hidayet Bayraktar paid a courtesy visit to the Chief of Army Staff (COAS), Lieutenant General Taoreed Lagbaja, at the Army Headquarters, Abuja.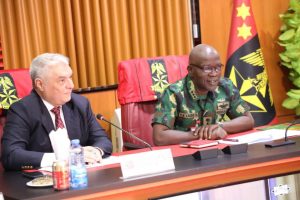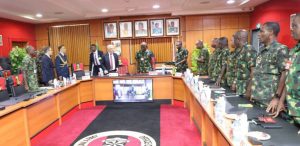 Ambassador Bayraktar, in a statement by the Director Army Public Relations, Brigadier General, ONYEMA NWACHUKWU, and made available to Security Watch Africa (SWA), explained, that like Nigeria, "Turkiye is confronted with challenges of insecurity, especially international terrorism, adding that the two countries have a lot to share."
The Diplomat pointed out, that the collaboration of both countries will undoubtedly curtail the activities of terrorists in their respective countries.
He said that gleaning from her past experience in counter terrorism, the Turkish Republic is set "to partner with Nigeria in the areas of defence technology and economy, to tackle terrorism and insurgency."
The Chief of Army Staff (COAS), Lieutenant General Taoreed Lagbaja while responding, appreciated the existing cordial relations between Nigerian Army and the Turkish Defence Industries and other establishments, especially in "acquisition of defence equipment and evacuation of personnel on medical treatment in Turkiye."
The COAS noted, that the NA had recently received some combat enablers to enhance ongoing NA operations.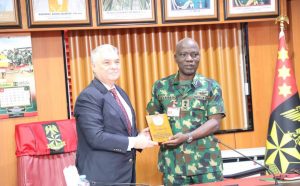 General Lagbaja expressed optimism that the relationship between the two countries will reinforce the capabilities of their Armies through sharing of intelligence and operational experience.