By Augustine Ehikioya
For doing Nigeria proud, the Chief of Defence Staff (CDS), General Christopher Gwabin Musa has received back to the country, heroic military athletes freshly from the Invictus Games, Russell, Germany.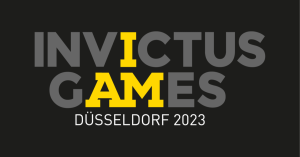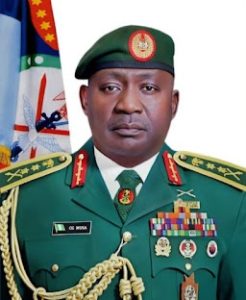 The CDS, who was represented by the Chief of Defence Civil Military Relations (CIMIC), Real Admiral Abdullahi Ibrahim Dewu, received the athletes on Monday 18th September, 2023.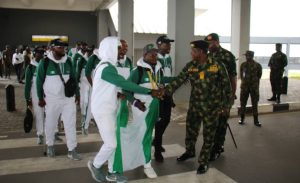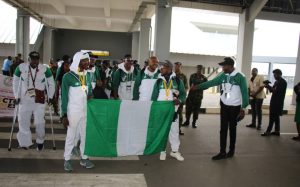 In a statement by the Director Defence Information, Brigadier General, Tukur Gusau, the CDS said that this is the first time an African team is represented in the games since its inception in 2014.
According to the CDS, "the Armed Forces and the entire country is happy to receive the heroes. He added that the game is meant to bring closer, for interaction and to socialise amongst soldiers, particularly those with trauma and wounded in war all over the world.
"The Invictus Games is an international multi-sporting events which offers recovery pathway for international wounded, injured and sick service men and women.
"It gives soldiers awareness and recognition in society to support their path in rehabilitation. The Invictus Games has about 500 participants and 21 Nations in attendance.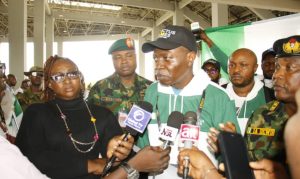 "Also speaking at the airport reception, the team leader and the Director of Sports, Defence Headquatets, Air Vice Marshal Abidemi Timothy Marquis described sport as "a soft power where nations can use to do a lot of projections".
He said that Nigeria participation is not only critical and significant to members of the AFN, but to Nigeria as a nation.
He added that the Honourable Minister of Defence who was at the event met with the Initiator of Invictus games, Prince Harry of United Kingdom and agreed in terms to host the next event in Nigeria.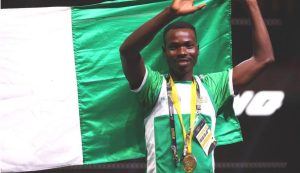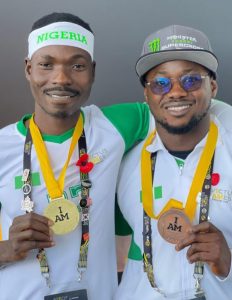 Lance Corporal Peacemaker Azuegbulam won gold in power lifting, while Corporal Dazzi Gosa won Bronze in Table Tennis. The events competed includes; table tennis, rowing, sitting down volleyball, power lifting, short-put, track and field amongst others.