By Augustine Ehikioya
For service to humanity, the President of the Nigerian Army Officers' Wives Association (NAOWA) Mrs Mariya Abiodun Lagbaja has commissioned some newly completed projects at Giginya Cantonment in Sokoto State.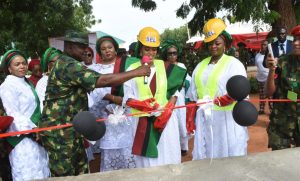 She also laid foundation for Computer Room and Information and Communication Technology (ICT).Centre.
Security Watch Africa (SWA) also gathered that the commissioned projects included newly renovated NAOWA Creche, Nursery and Primary Schools equipped with standard sewage control facilities.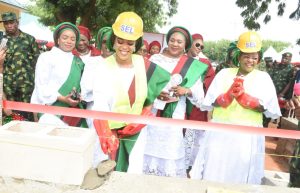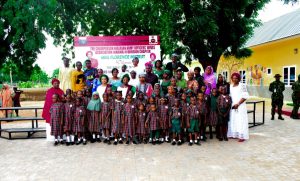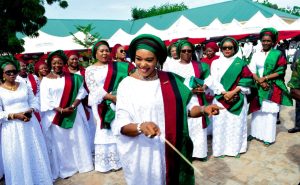 "Mrs Lagbaja also laid the foundation stone of a 48 student capacity of Mrs Mariya Abiodun Lagbaja Computer Room and Information and Communication Technology (ICT)."
Speaking during the Commissioning ceremony Mrs Lagbaja stated that as "the 23rd President of NAOWA she places premium on the standardization of all NAOWA establishments and learning institutions, which is a product of her vision of having "Sustaining Legacies through Unwavering Commitment to Unity and Service for the Betterment of Humanity."
She reiterated that the establishment of the structures and remodeling of the existing ones in NAOWA Schools at Giginya Cantonment shows that the Chairperson NAOWA 8 Division Chapter is in tune with her vision in advancing the prospects of NAOWA which she addressed as a noble Association.
She therefore, called on all NAOWA Presiding Members at all levels to emulate such remarkable acts of Mrs Mutkut and establish good legacies for which they would be remembered.
Speaking earlier, the Chairperson NAOWA 8 Division Chapter, Mrs Florence Godwin Mutkut maintained that the motive behind the execution of those impactful and intervention projects was her desire to key into the burning desire of the NAOWA President in puting smiles on the faces of our gallant troops and their families in Nigerian Army barracks across the country.
Appreciating the Chief of Army Staff, Lieutenant General Taoreed Lagbaja, the NAOWA President and her husband, the General Officer Commanding 8 Division, Major General Godwin Mutkut for their unwavering support, the Chairperson stated that NAOWA 8 Division has maintained a robust service delivery to residents of barracks communities within its Area of Responsibility.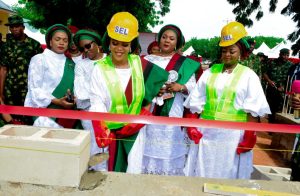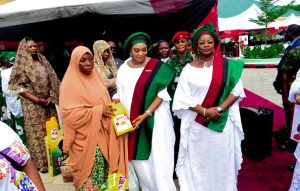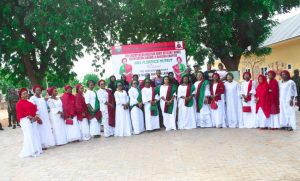 The Commissioning ceremony which took place on Monday 25 September, 2023 was preceded by a courtesy call on the GOC by the President NAOWA.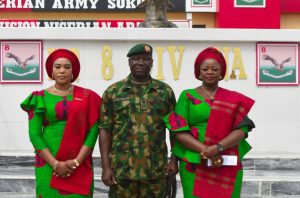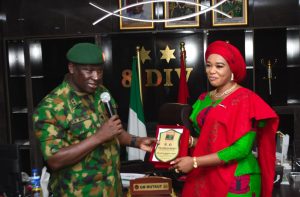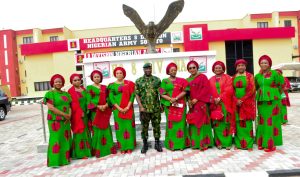 It also featured charity service to Barracks' Residents especially wives of fallen heroes where humanitarian items were distributed and commorative Tree Planting by the NAOWA President.