By Augustine Ehikioya
Worried by the increasing intensity of air strikes of the Nigerian Air Force (NAF) and their devastating effects on their lives, many terrorists in the country are now laying down their arms.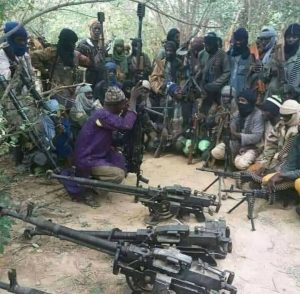 They decided to embrace negotiation when their hideouts are becoming increasingly unsafe.
This was disclosed to Security Watch Africa (SWA) by a reliable source on a condition of anonymity.
He said "There are strong indications that heightened level of air strikes in recent times by the Air Component of Operation Hadarin Daji in Northwest Nigeria may be compelling terrorists' kingpins in Katsina and Zamfara States to consider dropping their arms to pave way for peace talks with Federal Government.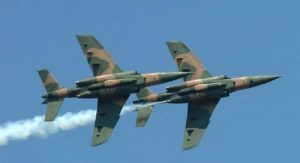 "Due to air power's coercive tendencies, the move is believed to indicate an act of fear and desperation on the part of the terrorists who have alleged that aerial bombardments have continued to target their lives, houses and animals."
The source, who was privy to their lamentation, also revealed that on 15 July, 2023, "Katsina-based terrorist kingpin, Usman Kachallah, met with his cohorts somewhere near Gusami Village in Birnin Magaji Local Government Area (LGA) to discuss the situation they have found themselves.
"Terrorists' leaders alleged to have met with Kachalla to seeks ways of approaching the Government for an amicable settlement of the security situation included Abdullahi Danda, Alhaji Shingi and Lauwali Dumbulu, among others.
"During the meeting, it was alleged that most of the kingpins agreed to lay down their weapons to pave way for peace but were worried of the continued aerial bombardment which has targeted their respective houses, lives and animals. Some have even suggested the need to approach some ethnic associations and groups to approach the government on their behalf.
He said that similar frustration also came from Zamfara terrorist kingpin, Buda Dankarami AKA Gwaska on 28 July, 2023, over the continued aerial bombardment of his hideouts around Tsanu Forest in Birnin Tsaba District of Zurmi LGA of Zamfara State.
His frustration, the source noted, stemmed from the continues elimination of his close associates, animals and other valuables.
"He has also expressed worry that despite changing his location on a weekly basis, the military have continued to locate his hideouts with precision that makes him realize that he can no longer trust those around him and his live was on the line.
"He has thus began rallying round other terrorists to seek ways of approaching the Government for an amicable way of resolving the situation."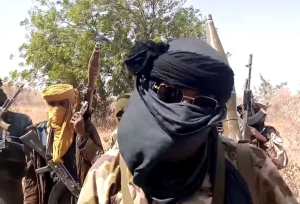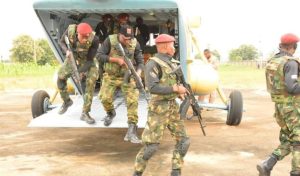 Military sources have however revealed that such efforts by these terrorists wasn't new and past experiences have shown that they cannot be trusted.
"They however agreed that the intensity of air raids and bombardments have in recent times targeted the terrorists and their structures, which may be the reason for their current outcry.
Other security sources were of the view that the tempo of air bombardments must be sustained alongside ground forces to ensure effective mob up of remnants of terrorists.
This, according to the sources, will eventually bring the terrorists to their knees and enable the Government to negotiate from a position of strength.